Rear mono shock absorber EQF11 e EQF31
Oleopneumatic monoshock absorber. It was born from racing and designed for sports touring and naked motorbikes. Many parts are made of solid Ergal 7075. The shock absorber has a special reservoir, with gas under pressure, included inside to the body. It is compact, lightweight product blending high technology and estremely modern and functional shape.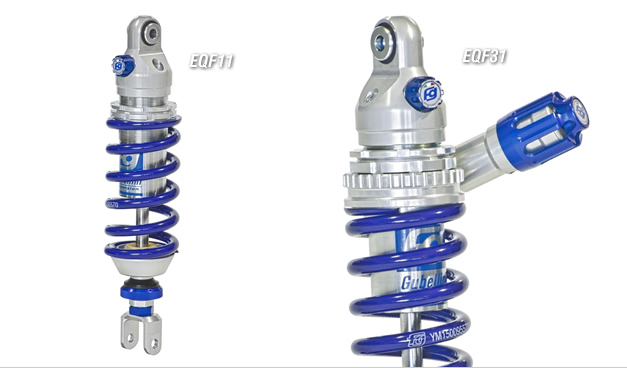 You can customize every suspension made by FG. When you buy a FG product tell us your weight, your height, your riding style and how you prefer use your bike. We'll design for you the best suspension with special valve, piston and hydraulic components, who give you the opportunity to maximizing the potencial of bike. Remember: the best suspension is the one that suits your needs!!!
Available in EQF11 and EQF31 version (with hydraulic preload adjuster).
Features:
- PistonØ 46
- Rod Ø 14
- Lienar spring
- Double body structure
- Internal gas reservoir