The products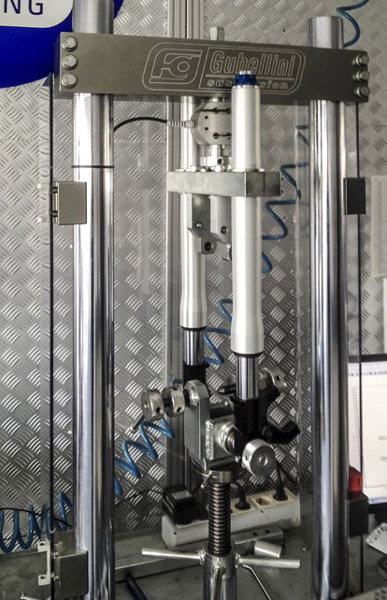 The F.G. Gubellini catalogue contains a huge range of dedicated products made for a wide variety of bikes on the market, both as aftermarket fitments and as original equipment:
Fork kits
Professional stands
Workshop equipment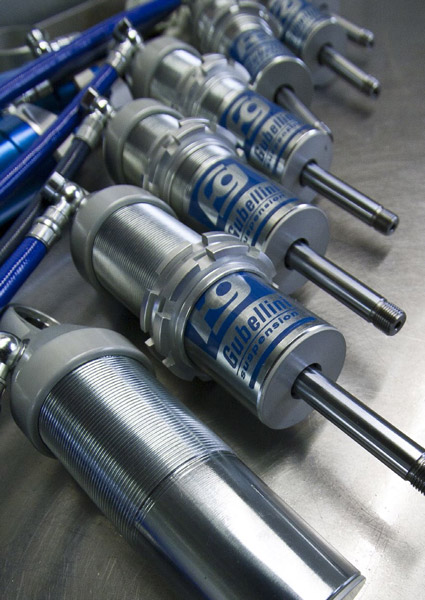 For F.G. Gubellini it is normal practice to offer products made to exceptionally high standards, but it is equally important to contribute to maintaining them at peak efficiency.
The network of Authorised Service Centres uses teams of specialist advisers and targeted periodic maintenance programmes, and can thus guarantee high long-term performance and the complete safety of the products.
Authorised Service Centres maintain good availability of original spare parts, in order to be able to deal with all types of requirements.
By following this maintenance programme, the customer obtains a lifetime guarantee on the shock absorber.
The maintenance and repair programme must be carried out exclusively by staff of F.G. Gubellini Authorised Service Centres, using strictly original spare parts.


FG GUBELLINI SHOCK ABSORBERS ARE DEDICATED TO THE MOST COMMON MOTORBIKES ON THE MARKET
They are derived from the continuous experience gained on the track at world level by Franco Gubellini and his staff. Thanks to a complete range, they can satisfy the most refined motorcyclists, also the ones who want to have the best in terms of safety, efficiency and performance.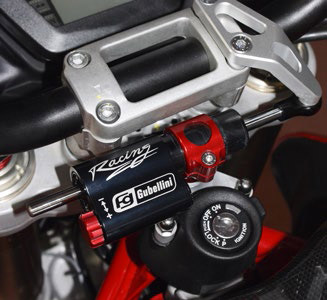 They can be regulated in compression/rebound with numerous "click" which act effectively and perceptibly.
They contain springs made by a special hardened Swedish steel and high-strength steel rods with hard chrome surface treatment and low friction-coefficient for smoother action and greater sensitivity to adjustment.
Many of their elements are formed from the solid in Ergal 7075 light alloy, machined with extreme precision and treated with anodic oxidation and can guarantee sturdiness, minimal overall dimensions and absolute lightness.